Shikanjvi – Spicy Lemonade Recipe with step by step photos and easy to follow instructions:
It is still officially a spring time here but it feels like summer already. The daytime temperature hitting close to 30°C, to me it seems like screaming Shikanjvi!!
Shikanjvi, also known as Nimboo Pani, Shikani, Shikanjabi or Shikanjabee is spicy lemonade prepared with plain water, sugar, fresh lime juice, salt and black pepper. Sometimes roasted cumin, black salt, juice of fresh ginger or fresh mint is added to add a twist to the normal flavor of Shikanjvi. In summer time, it is common to see many Shikanjvi stalls on the roadside in India. Shikanjvi is one of the most consumed beverages in India during summer time.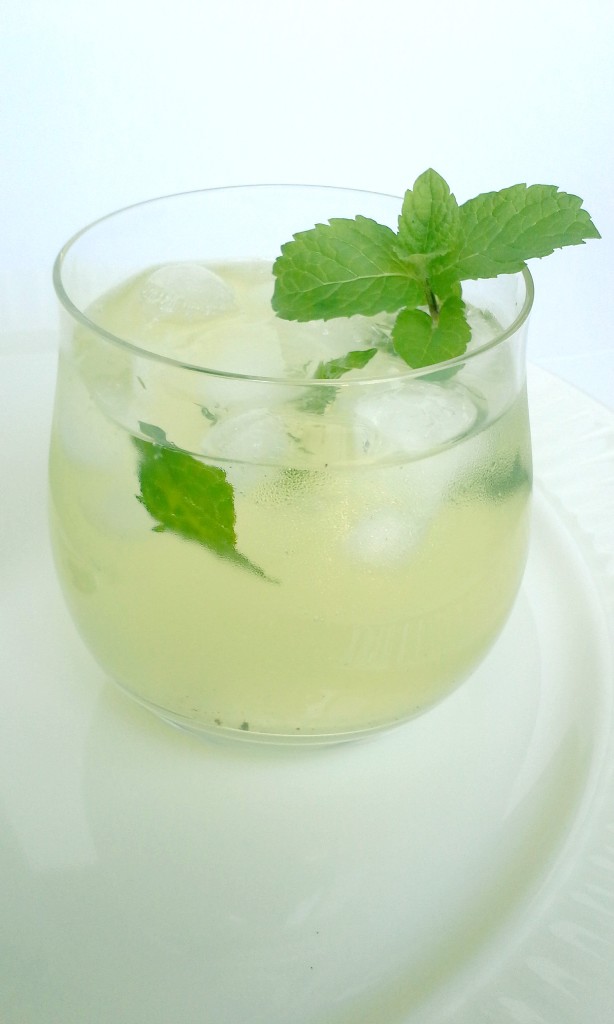 Shikanjvi reminds me of my childhood. Drinking Shikanjvi in summer was one of the acts that was done as a family. Generally, a jug of Shikanjvi will be made when all family member were present because it was supposed to be consumed while fresh. No matter how big the jug was, it was never too much. It was the much-sought drink when we came home from school in the hot summer afternoon.
Summer is not as hot as Punjab (India) in the part of the world where I live now but we still enjoy a glass of freshly made Shikanjvi. We always use limes to make Shikanjvi. I prefer the taste and freshness of lime over lemon for Shikanjvi but there are no hard and fast rules. Feel free to try this recipe with lemons but do try this version of lemonade this summer.
How to make Shikanjvi – Spicy Lemonade:
Gather all the ingredients. Choose limes that feels little soft when squeezed in the palm of your hand. They have more juice. The limes that feel hard when squeezed, do not have much juice in it.

Grate fresh ginger with a fine grater. Press the grated ginger through a sieve to extract the juice. Discard the pulp.
Tip:

Do you know that you can freeze the ginger as whole, unpeeled. It is so much easier to grate the frozen ginger. So next time, if you have some ginger that you are not sure what to do with it, throw it in the freezer. You can use grated ginger in the soups, stews, stir fry or carrot muffins.



In a small saucepan, add sugar with one cup of water to make simple syrup. Bring it to boil. Remove it from the heat and let it cool. Add the simple syrup to rest of the water. Juice the limes. I used two lime because they were big and very juicy. You can use three if the limes are not very juicy. Adjust it your taste.
Add the lime juice, ginger juice and crushed mint leave. Stir well.

Add ice and enjoy!!


Shikanjvi - Spicy Lemonade

The immensely popular, plain and simple summer drink is a heavenly blend of sweet, salty, spicy, cool mint and freshness of citrusy lime.

Ingredients

4 cups water
½ cup sugar or to taste
¼ tsp salt or to taste
¼ tsp black pepper, grounded
2 - 3 limes, juiced
1 tbsp fresh ginger juice
A few mint leaves
Ice as needed

Instructions

In a small saucepan, add 1 cup of water and sugar. Bring it to a boil to make simple syrup. Remove from heat and let it cool.
Add cooled syrup to the rest of the water. Add salt, black pepper, lime juice and ginger juice. Stir well.
Crush a few mint leave. Add it to the Shikanjvi and stir.
Add ice to individual glasses and pour Shikanjvi. Garnish with mint leaves.

Notes

To make ginger juice, grate fresh ginger and squeeze the juice out through a strainer.



Save
Save
Save
Save
Save
Save
Save
Save
Save